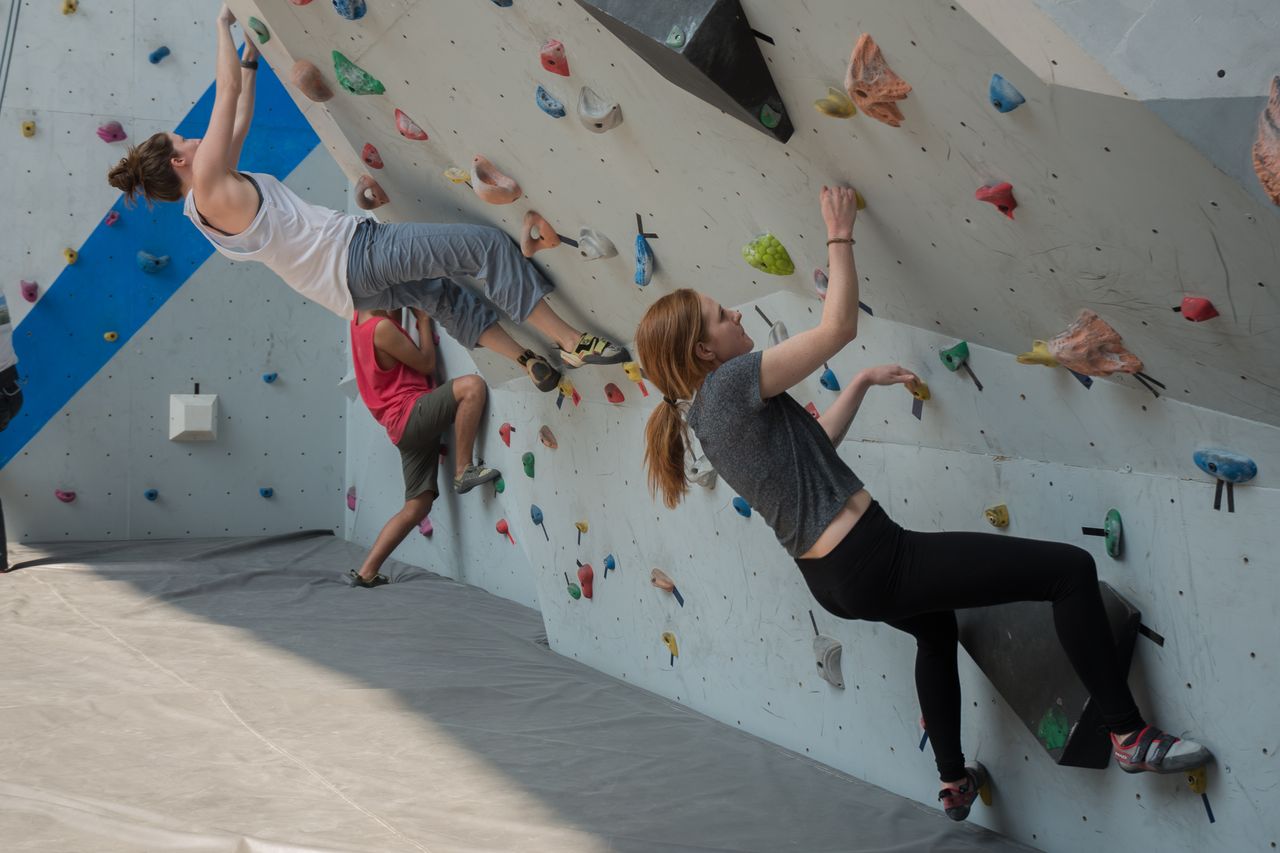 Private Class
Provision of basic/advanced climbing lessons indoors by a qualified instructor/climbing belayer and rental gears included.
You will learn general information regarding variation of climbing techniques, safety knots and safety hazards during the lesson.
Private Classes:
Basic Climbing Lesson: RS. 6,000 (1 WEEK)
Warm-up and stretching tips
Introduction to climbing: Basic Climbing lessons in Top-Rope & Bouldering Wall
Technical Climbing and Footwork movements
Different Grip Position
Safety lesson: Safety knots, Use of safety gears, Belaying tips, injury prevention tips.
Advanced Climbing Lesson: RS. 8,000 (1 WEEK)
Introductory lead Climbing:

Climbing in over-hang walls
Clipping technique & lead Belay

Bouldering Lessons:

Different Grip Position
Improving levels by climbing different route grades
Endurance and power training
Technical movements
Strength training

Speed Climbing:

Physical training
Practice speed climbing sequence
Improve speed time

Upper Body Training
Physical Exercise
Strength Training
We organize private classes hourly or a one-week full course, Please contact for more details.